Working on a Mini Cooper requires tools, parts, and training that not many mechanics have. It is typically best to take your car to a Mini Cooper mechanic shop that specializes in BMW and Mini.
Mini Cooper Mechanic
Our team of mechanics here in Layton, Utah know your Mini Cooper as good or better than anyone in the area. There is only one Mini dealer in Utah and it is in the greater Salt Lake area. We are grateful for our mechanics, led by our Mini specialist, Tyler. He spent the beginning of his career working for the BMW / Mini dealer before bringing his knowledge to our shop. He is a blessing to have in the shop to diagnose any concern you may have with your Mini.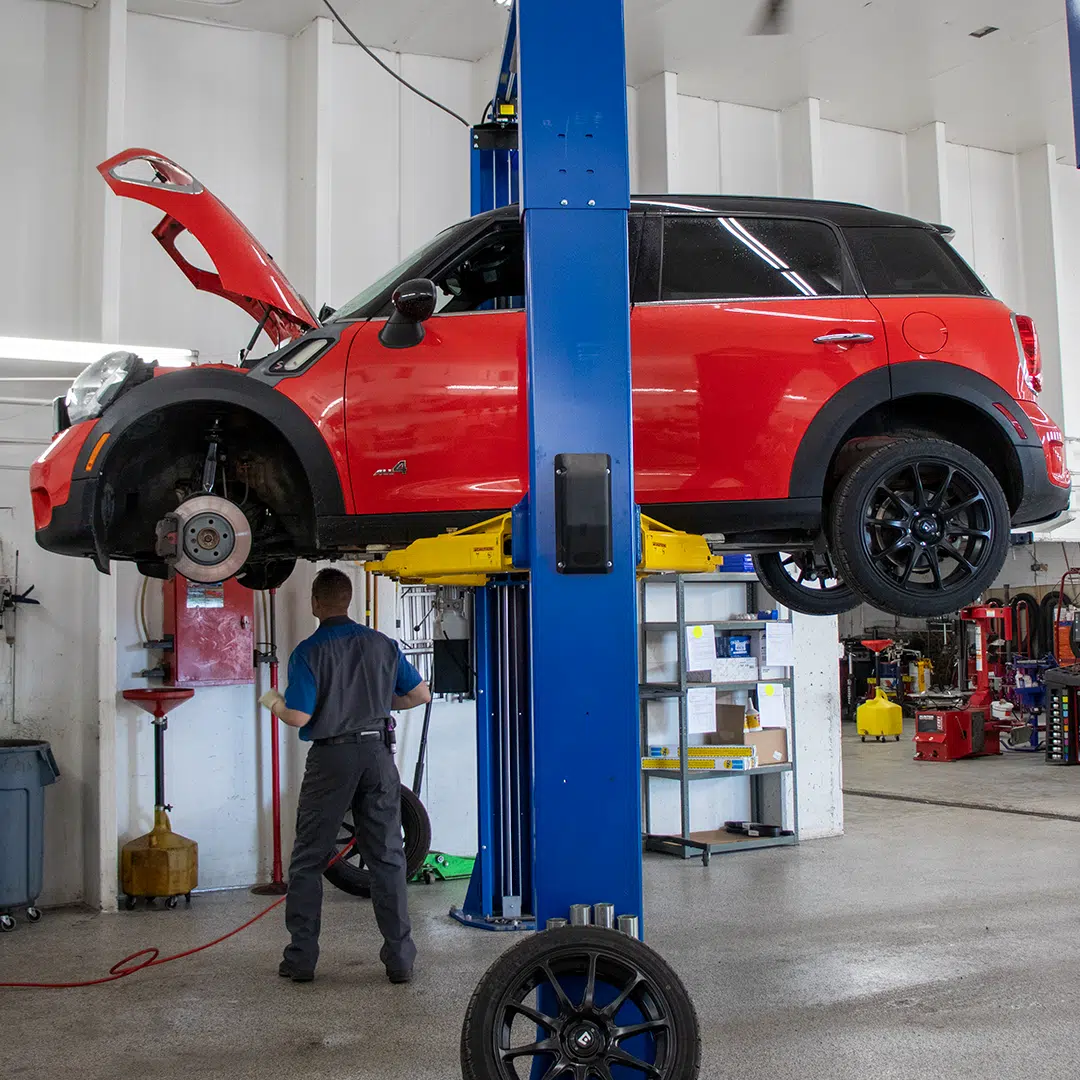 As a shop owner, it takes a long time to assemble a great team of mechanics. Most mechanics are nervous to work on Mini Cooper, so it takes an even greater amount of time to find a good Mini Cooper mechanic.
Mini Cooper is not as common to see in an independent auto shop, like most other makes. Therefore, most mechanics don't dedicate the time needed to learn how to work on them. Not to state the obvious, but Minis are very compact and it takes a little patience when replacing parts under the hood. A good Mini Cooper mechanic needs the knowledge, tools, and a good amount of patience. Thankfully our Mini specialist, Tyler, has all these things.
Mini Cooper Tools
Mini Cooper is one of the makes that requires some specific tools to diagnose and repair properly. Most shops cannot justify the cost of these tools due to the infrequency that they have Minis in their shops. We have made the investment in all the tools and software needed to perform repairs properly. We have even gone as far to have the factory BMW / Mini scan tool. This makes our mechanics' job much easier to perform diagnosis, repairs, and programming.
Mini Cooper Parts
Your Mini Cooper generally requires parts, fluids, and filters that are not commonly stocked at the local parts stores. Due to Mini Cooper not having a large presence in Utah, it doesn't allow the local Napa, O'Reilly, and AutoZones to invest in the inventory needed to properly service them. We have a great relationship with a parts supplier based out of California that has a distribution center in Salt Lake City. This allows us to order OE quality parts that we can get the same day or next day without relying on the Mini dealer. Even the engine oil required for your Mini is likely not stocked at the local oil change shops.
Mini Cooper Training
Most shops rely on the area parts suppliers to line up training opportunities. The fact that the big three suppliers in our area are not focused on stocking parts for Mini, they also don't focus on bringing us the Mini training we require. Thankfully our relationship with our European parts supplier allows us access to all the OE training we need to stay up to date with BMW and Mini.
It is my suggestion that you spend the time to find a mechanic that loves your Mini the same way you do. Finding a Mini Cooper mechanic shop here in Utah is not the easiest task. We would love the opportunity to earn you as our customer and take great care of your Mini. We know them, we love them, and we specialize in them.