Vehicle alignment is extremely vital for your car to work properly. Alignment involves keeping the tires of your car even on the road so that your vehicle does not get damaged and you and your passengers are not jolted every time the car runs over a bump in the road. Alignment is also important for helping your car move in the right direction, as it keeps the wheels pointed the same way. Continue reading to learn more about tire alignment and what causes your wheels to become misaligned.
Ford F150 Alignment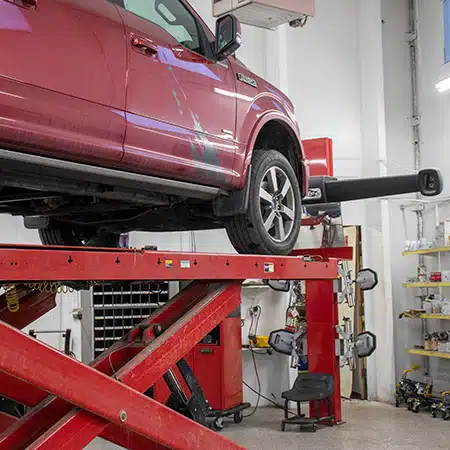 Reach Out To Us For High-Quality Repair Services
We at Shadetree Automotive offer car owners premium repair options to ensure that their cars look great and function correctly. Our technicians are qualified and experienced in helping people with all sorts of different car issues including suspension problems. If your car has been acting strangely lately or you have noticed one of the indicated problems listed above, feel free to reach out to us to get your car looked at today. Request an Appointment.